Category: Church
Read the article on Townhall The results of Super Tuesday proved victorious...
"EVERYONE IS RESPONSIBLE FOR HIS OWN FAITH, AND HE MUST SEE TO IT FOR HIMSELF THAT HE...
By DR. BRIAN A. WILLIAMS "Has not God made foolish the wisdom of the world? … For Jews demand...
By LOUIS MARKOS Plato's Idea of Standards "Behold," wrote the ancient Greek philosopher...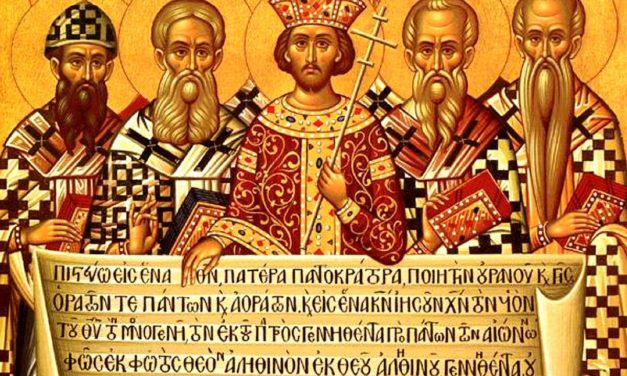 Shown above: Icon depicting the Emperor Constantine, accompanied by the bishops of the First...

The Latest
What is classical Christian?
Find More
Everything