---
2020
Bringing the Gospel Story to Life: Truth and Beauty in "The Chosen" – Alex & Louis Markos
Summary
---
Dr. Louis Markos and his son, Alex Markos, discuss the recent TV series The Chosen, which offers a unique and compelling presentation of the Gospel narrative. They provide background and context for the show, share their favorite scenes, and talk about the implications it has for Christian art and how parents and educators can use it to bring the biblical characters to life for their students. Read more about the 2020 speakers
---
Coming Soon: Cultivating Wonder Through Stories
Simulcast One – Thursday, June 18th, 2020, 2PM (EDT) by Daniel Coupland
---
Teaching in the Form of Christ: How to Teach Anything to Anybody – Andrew Kern
Summary
---
When you finish this session you will know the pattern that enables you to teach anything to anybody at any time as long as teacher and learner are ready. Kern claims that the Bible follows a simple teaching pattern from beginning to end, that our Lord Jesus followed the same pattern, and that the creation itself is always teaching us the same way. At the heart of this powerful approach you find image and story. While the pattern is not always easy, it is always simple. This session will show you how to apply it to your classroom instruction, no matter what grade. Includes suggested resources.
---
Classical Christian Education Explained: Panel Discussion with Kevin Clark, Douglas Wilson, Ravi Jain & Christopher Schlect
Summary
---
Classical Christian education believes that it is just as important to train the heart and the habits as it is to train the head and mind. It teaches students not what to think but how to think. In a world of fragmented knowledge, it treats education as a wholistic endeavor.
---
Repairing the Ruins 2019
NATIONAL HONOR CHOIR 2019: Watch the Concert
---
READ MORE FROM OUR 2019 SPEAKERS
George Grant talks with the CiRCE Institute
Doug Wilson: Arrogance and Humility – Worlds in Collision
---
DR. GREGORY THORNBURY
Called "America's first hipster college president" by The American Spectator, Dr. Gregory Thornbury is working to align The King's College with classical Christian education—while delivering engaging messages such as "Cain, Abel, and Kanye: The Gospel & Pop Culture."
---
MATT WHITLING

Matt Whitling—father, principal, teacher, discipler—brings decades of experience to teach about everything from "Eternity in a Span" to "School Culture" to "Covenant Discipline." His talks are perennial audience favorites.
---
DR. LOUIS MARKOS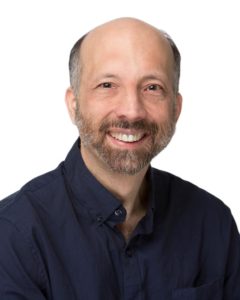 Scholarship, humor, and imagination meet in Dr. Louis Markos, professor and storyteller at Houston Baptist University. Haven't read Dante yet (or just want more)? Start with "Yearning for What We Fear: Ground Rules of Dante's Inferno."
---
Geronimo, Amen!
We have our first movie!  Soon to be a full-length informational and inspirational video about classical Christian education, the initial cut was unveiled at the conference.
---
Visit the
Upcoming
Repairing the Ruins Conference
The conference is for parents, too! Come ready to learn and leave ready to inspire.