If you send your kids to the secular progressives for an education, they will return your children to you as strangers. –Grant Horner, Founding Chair of Humanities at Trinity Classical Academy, Santa Clarita, CA
What to Know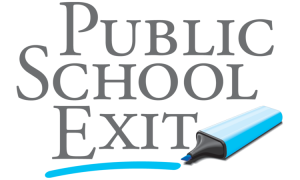 This video from Public School Exit outlines the destructive sexuality curriculum in California that is gaining traction with public school administrations across the nation, regardless of parent concerns.
---
BLM Week: "Black to School"
More schools across the nation seek to educate kids according to the Black Lives Matter (BLM) framework.
The Seattle Education Association (SEA) declares BLM Week for Seattle schools.
On 1/28/21, SeattleSchools.org, published this declaration: The Seattle School Board unanimously adopted Resolution No. 2020/21-17 to declare that the lives of Black students matter — as well as the lives of all of our underserved students, affirm the demands of the Black Lives Matter at School Movement, and encourage participation districtwide in the national Black Lives Matter at School Week from February 1-5, 2021.
This was implemented from kindergarten through 12th grade. To make it easy for schools to implement, Black Lives Matter at School provides a website dedicated to providing the entire framework and activities here. The "Actions and Activities" include:
"Justice for George Day… Justice for George [Floyd] is a day to remember him and call for the defunding of the police and the redirecting of those funds towards social programs and education."
"Write up your anti-racist action plan for the year."
"Transgender Day of Remembrance — Principle: Trans Affirming"
"Queer Organizing Behind the Scenes — Principle: Queer Affirming"
Note: On 2/24/21, a Gallup poll released new findings. In a "dramatic shift," 1 in 6 young adults "identify" as LGBT.
In loco parentis, an operating principle at classical Christian schools, means that parents are ultimately responsible for their child's education, and schools act on their behalf. Regardless of where parents stand on these issues, many believe these conversations are far too important, and the consequences too far-reaching for children both politically and personally, to place outside of the responsibility of parents and into the hands of government. This principle seems to be dismissed by progressive educators, who operate from the framework that government teachers and teacher's unions, not parents, have authority over our children's education.
If it was mentioned at all, certainly nowhere on the various SEA and BLM websites was deferring to parents' wishes or concerns highlighted or made a prominent consideration. Parents seemed to be non-existent, and it was not immediately apparent how parents had been consulted, how they would express concerns or opt out, what other curriculum was being sidelined for time to "teach lessons" that "support the demands" of BLM, how exactly those lessons would be integrated or presented, or any other parent actions or concerns.
One Seattle reporter noted that parents felt they received little to no communication about BLM Week, and that teachers felt pressure to up their level of participation.
The "SEA Center for Racial Equity" website further states:
Be it further resolved that SEA encourage its members to wear Black Lives Matter shirts to school on Monday and Friday of that week and teach lessons during the week about undoing institutional racism and the 13 principles of the #BlackLivesMatter Global Network.
Be it further resolved that SEA will send email reminders to its membership encouraging educators to join the Black Lives Matter at School rally at the School Board meeting on Wednesday, February 6th to advocate for hiring more Black Teachers, implementing restorative justice programs, and fully implementing ethnic studies in the Seattle Public Schools.
One of many graphics provided for schools by Black Lives Matter at School.
---
The Biden Administration on Charter and Private Schools
Partnering with the NEA to Limit Parent Choice
Charter schools offer uncertain protection from the educational dictates handed down to parents. The NEA is partnering with the new administration to increase their opposition to charter schools. Because charter schools are public schools under the same governmental authorities, they operate with many of the same restrictions. They cannot be religious, they are accountable to the state for their academic results and finances, and the state has control over whether or not it will renew their contract. It seems what little freedom charters do have is too much for the Biden administration and the NEA.
Note: As public schools, charter schools must adhere to Biden's executive order, Gender Identity and Sexual Orientation Policies in K-12 Public Schools, for federal funding (often used for lunch programs, disability programs, etc.).
Biden and Harris have not hidden their alignment with the NEA and it's dislike of educational options for the masses (not for themselves — the majority of the Democrat educational committee members, as well as Biden and Harris themselves, enrolled in private schools). In December of 2019, Harris made her views clear about charter and private schools. She's "particularly concerned with expansions of for-profit charter schools" and says "our country needs an administration that supports public education, not privatization."
In a video with Lily Eskelsen Garcia, the president of the National Education Association, Biden was asked his position on charter schools. Biden was definitive, saying that no "private charter school will receive a penny of federal money. None." He also indicated that charter schools need the same levels of transparency, accountability, and oversight as public schools. It seems that charter schools should not be allowed to be meaningfully different than regular public schools.
In Georgetown, SC, on Feb. 26, he stated, "I am not a charter school fan because it [sic] takes away the options available and money for public schools." In Pittsburgh on December 14, he stated (although in a grammatically confusing way), "And so if I'm president, [Education Secretary] Betsy DeVos' whole notion from charter schools to this are gone."

Senator Elizabeth Warren, who is on the committee that selects the next secretary of education, released an education plan in 2019 with anti-choice goals: end federal funding for charter schools, ban for-profit charter schools, make it more difficult to open new charters, and end private school choice programs (these serve majority low-income families). In addition, her plan would cancel current student loans, abolish undergraduate college tuition, quadruple public school funding, and increase teacher salaries. It would be funded by increasing taxes on the wealthy.
National Education Association (NEA)
Government unions were considered entirely inappropriate until the progressives began chipping away at the idea in the late 1950s. In 1937, president Franklin Delano Roosevelt, a Progressive icon, wrote: "All government employees should realize that the process of collective bargaining, as usually understood, cannot be transplanted into the public service. … The employer is the whole people, who speak by means of laws enacted by their representatives in Congress." The NEA moved from being more of an association to a true "labor union" in the 1960s. Today, the NEA is the largest union in America by a substantial margin. In many states, teachers are required to pay dues to the NEA even if they choose not to join. Of their millions of dollars in political campaign contributions (through partner funds like the NEA Advocacy Fund) over the past 30 years, approximately 97% went to Democrats.
Predictably, the NEA has become a reservoir of anti-educational-freedom forces bearing down on parents. In addition, the floodgates seem to have opened on their left-leaning curriculum (learn more about sexuality training, progressive history, and "anti-white" math), with decreasing emphasis on parent ability to opt-out.
What would be a good start to providing choice to all parents, regardless of income? A mindset shift from government to parental responsibility — and a shift from the belief that government should be accountable mostly to itself, to the belief that accountability is to parents and taxpayers. Change requires a shift in voting. Until we vote for people who believe in — and will fundamentally remake the system to reflect — parental control versus government and union control, little will change.
The charter school idea is well-meaning, but people often forget that charter schools are public schools. Mundane articles, such as one out of Maryland published on the day of this writing, highlight an inherent lack of autonomy that goes largely unnoticed.
What was supposed to be an annual update to the Frederick County Board of Education about Frederick Classical Charter School (FCCS) turned into an intense and, at points, emotional discussion about the school's governance problems. … Regular updates to the Frederick County Board of Education are required by Frederick Classical Charter School (FCCS), and in one such meeting, the board cited many concerns, such as this one:
[School board member Liz Barrett] asked [Shelly Smallwood, vice president of the Board of Trustees], if trustees had undergone cultural proficiency trainings. … Regarding the cultural proficiency trainings, Smallwood said they conducted two sessions, the first of which "was not done correctly." They then did a re-training …
https://www.fredericknewspost.com/news/education/schools/public_k-12/charter/frederick-classical-charter-school-governance-issues-surface/article_0f32e3f5-9375-5113-b24c-6337b328978a.html
According to the Floridian Press:
According to a 2019 public opinion poll conducted by the American Federation for Children and Democratic polling firm Beck Research, of 1,200 likely 2020 voters, 67% support school choice.
In their recently-released policy statement towards Charter Schools, the NEA stated that it could continue it's "forceful support of state and local efforts to limit charter growth and increase charter accountability and slow the diversion of resources from neighborhood public schools to charters."
---
Where do they go to school?
Choosing Private for Themselves
While seeming to actively work against school choice, the following individuals are involved in private education for themselves.
Joe Biden
Biden's sons both attended Archmere Academy in Delaware, the same private Catholic school attended by Joe Biden. Current annual tuition: $29,700
Kamala Harris
Harris' stepchildren attended Wildwood School, a private school in Los Angeles. Current annual tuition: $48,000
Barak Obama
Obama's daughters attended Sidwell Academy in Washington D.C. Current annual tuition and fees: $46,990
CA Governor Gavin Newsom:
Newsom's four children attend an undisclosed "elite" private hybrid school in Sacramento County.
Out of the 10 Senate Democrats chosen under the Biden administration to sit on the committee selecting the secretary of education, 6 attended — or their children attended — private schools.
Robert Casey Jr.
Casey's daughters attended Scranton Preparatory School in Pennsylvania, the same private school attended by Casey himself.
Al Franken
Franken's two children attend the Dalton School, one of the more expensive private schools in New York.
Maggie Hassan
Hassan's daughter attended the private and well-known Phillips Exeter Academy.
Elizabeth Warren (see an overview of her 2019 education plan)
Warren's son attended private schools beginning in 5th grade.
Michael Bennet
Bennet attended the private school St. Alban's in Washington.
Sheldon Whitehouse
Whitehouse attended St. Paul's, a private school in New Hampshire. His daughter attended Wheeler School in Providence and his son attended private boarding school.
(Sheldon Whitehouse is noted for garnering laughs from the audience during a town meeting when he questioned whether Betsy DeVos had ever even entered a public school.)
---
A Letter from a High School Student
A high school sophomore recently sent a letter to the administration of his public high school in Massachusetts after the White House breach on January 6, 2021. This is part of his letter.
The first amendment gives me as well as every American the right to freedom of speech. Everyone is entitled to say what they believe. It is inappropriate for teachers to impose their views on their students. I have now sat through 4 different classes, and in 3 out of 4 have spoken about the issue of what happened yesterday. The negativity toward our 45th president and the events, even though those people are Americans just like you and me made me realize just how divided our country is. …
Teachers seem to lean toward condemning conservatives and praising democrats in all different fields and for that reason I feel isolated from our community and enraged that my opinion is viewed as wrong by some students and by some teachers. I am writing this email so that my fellow classmates can live in harmony and so that I do not raise my children in a society that is this divided. I wish that all opinions could be heard to their full extent whether people agree or disagree. It doesn't matter what race, religion, sexuality and/or political belief you come from, a school should be a safe haven for everyone to feel welcome. As of right now I feel others' beliefs are being imposed upon me.
I am the oldest of four boys and my brothers look up to me to set the example. I was doing homework with my youngest brother who at the time was in first grade. I noticed a drawing in his folder. I pulled out this drawing and I was heartbroken. My brother had drawn a picture of president Trump, and written, "Trump should not build the wall." My seven-year-old brother knows nothing about politics, he knows nothing about the real world. He was being manipulated to believe something he should never even have known about. As a seven-year-old he should have been focused on when the next time is he can play outside, or books, not about politics.