Summer 2017
Audiobooks for summer afternoons
It's a hot day, and everyone is looking for some shade — a perfect time to make a summer tradition of gathering around the electronic device of choice for a good story.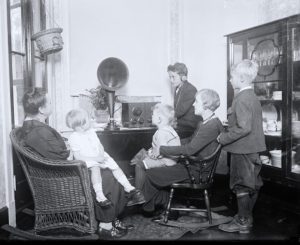 Note: All versions are unabridged. Rankings and information are from Audible.com, but check your local library for a cheaper alternative.

MAGIC TREE HOUSE COLLECTION: Books 1–8
By Mary Pope Osborne, Narrated by Mary Pope Osborne, Length: 6 hrs, 4.4 (752 ratings)
While some reviewers found these books a bit dull even for the 6+ recommended age, most found them entertaining and educational. Note that magic is involved in transporting the kids throughout history.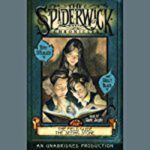 THE SPIDERWICK CHRONICLES, Volume I: Books 1 & 2
By Tony DiTerlizzi, Holly Black, Narrated by Mark Hamill, Length: 2 hrs and 8 mins, 4.20 (392 ratings)
Many reviewers thought the books better for age 10+, contrary the 6+ of CommonSenseMedia.org, but praise was high for listening to Luke Skywalker narrate. Oh, and cat lovers should watch out for the goblin camp in book 2.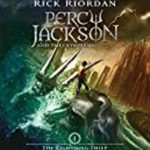 THE LIGHTNING THIEF: PERCY JACKSON AND THE OLYMPIANS, Book 1
By Rick Riordan, Narrated by Jesse Bernstein, Length: 10 hrs and 2 mins, 4.4 (7724 ratings)
"A fun read for anyone, and a great read-aloud for a class studying mythology" according to commonsensemedia.org. On the darker side, there is some attitude and violence, and the "demigods" are kids resulting from affairs between the gods and humans.
NOTE: There were an unusually large number of complaints about the narrator. Our family did not have complaints, but you might want to listen to an excerpt first.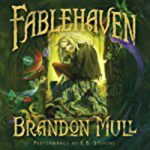 FABLEHAVEN, BOOK 1
By Brandon Mull, Narrated by E. B. Stevens, Length: 9 hrs and 13 mins, 4.4 (1305 ratings)
A bit slow to start, but the whole series often appeals to younger and older kids alike. Many negative reviews center around the disobedient and selfish Seth character. You might want to discuss literary archetypes and real-life consequences of similar character flaws.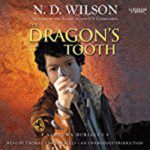 THE DRAGON'S TOOTH: ASHTOWN BURIALS, Book 1
By N. D. Wilson, Narrated by Thomas Vincent Kelly, Length: 13 hrs and 8 mins, 4.4 (108 ratings)
Unusual, engaging, artistic, and instructive. For age 12+, probably for a bit of intensity and violence, but we know a 9-year-old who enjoyed it. It moves fast, so don't pick this one to relax.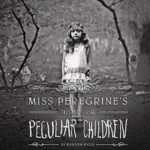 MISS PEREGRINE'S HOME FOR PECULIAR CHILDREN
By Ransom Riggs, Narrated by Jesse Bernstein, Length: 9 hrs and 41 mins, 4.3 (12860 ratings)
Described as quirky, dark, intriguing, and thrilling. CommonSenseMedia.org puts the age for this book at 13+, but it contains positive messages for the older crowd.
NOTE: There were an unusually large number of people who did not like the narrator on this one — the same narrator as Percy Jackson. Listen first, or try from the library.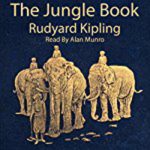 THE JUNGLE BOOK
By Rudyard Kipling, Narrated by Alan Munro, Length: 5 hrs and 50 mins, 3.8 (31 ratings)
Good for any age. While many reviewers complained about the reader's deep voice and odd timing, our family thought the voice on this recording made it memorable and engaging.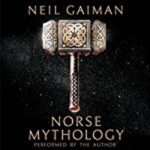 NORSE MYTHOLOGY
By Neil Gaiman, Narrated by Neil Gaiman, Length: 6 hrs and 29 mins, 4.7 (9211 ratings)
A high school junior at our local classical school recommended it. But it's not Disney. While CommonSenseMedia.org gave it a positive review, some parents considered it too violent.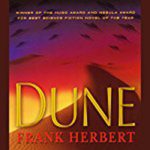 DUNE
By Frank Herbert, Narrated by Scott Brick, Orlagh Cassidy, Euan Morton, Simon Vance, Ilyana Kadushin, Length: 21 hrs and 8 mins, 4.5 (25287 ratings)
This is a dramatization, with multiple cast members providing voices. This can make the complex plot and multiple characters easier to follow. Dune is definitely for older kids and adults due to themes and complexity, but is a science fiction classic.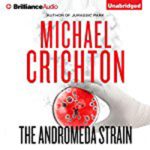 THE ANDROMEDA STRAIN
By Michael Crichton, Narrated by David Morse, Length: 8 hrs and 15 mins, 4.0 (4271 ratings)
This will most likely bore young kids, but might be the perfect read for teenagers in the rhetoric stage. (Beware of the lengthy scientific reports that no one had ever read, until the guy had to read them word for word on the audiobook.)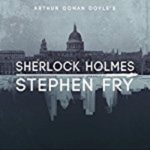 SHERLOCK HOLMES
By Arthur Conan Doyle, Narrated by Stephen Fry, Length: 62 hrs and 3 mins, 4.70 (511 ratings)
Although it seems the general consensus is that kids can start reading Sherlock Holmes at age 12–14, listening can happen earlier as long as your kids can understand the concepts, and can deal with themes such as murder and revenge.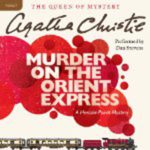 MURDER ON THE ORIENT EXPRESS: A Hercule Poirot Mystery
By Agatha Christie, Narrated by Dan Stevens, Length: 6 hrs and 37 mins, 4.6 (2079 ratings)
The notes on this audio-book are the same as for Sherlock Holmes above. However, we can say from experience that this particular audiobook held the attention of three kids, aged 11-17, on a 4-day roadtrip in an RV.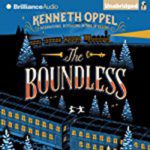 THE BOUNDLESS
By Kenneth Oppel, Narrated by Nick Podehl, Length: 8 hrs and 7 mins, 4.4 (101 ratings)
CommonSenseMedia.org gave this one five stars for positive messages and historical accuracy, with a slight ding for "mild" language. Named a 2015 Notable Children's Recording.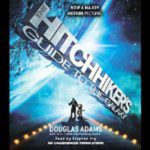 HITCHHIKER'S GUIDE TO THE GALAXY
By Douglas Adams, Narrated by Stephen Fry, Length: 5 hrs and 51 mins, 4.5 (19670 ratings)
This irreverent and absurd science fiction classic might not appeal to all. There are off-color references throughout, but CommonSenseMedia. org lists it as 10+ and says, "despite the dry, rather snide, humor, the author raises many issues, including materialism, the nature of existence, the role of bureaucracy, and lots more." Our whole family (minus the carsick one) thoroughly enjoyed this on a road trip, and the laugh-out-loud moments were numerous.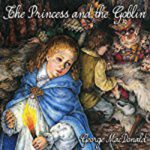 THE PRINCESS AND THE GOBLIN
By George MacDonald, Narrated by Brooke Heldman, Length: 5 hrs and 19 mins, 4.6 (48 ratings)
A Victorian fairy tale by one of C.S. Lewis's favorite authors, George MacDonald. Originally published in 1872, and still loved today. They don't write them like this anymore!